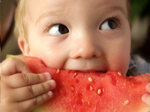 Eat Fit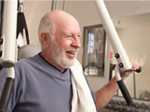 Be Fit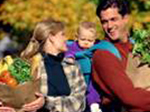 Shop Sensibly
Thank you for visiting Life Focus Nutrition, LLC, offering nutrition and wellness services for individuals and groups of all ages.
Ask about our Eat Fit, Be Fit™ Family Weight Management Program designed to help children and teens manage their weight.
Learn why good nutrition starts before birth for your child. Learn how your exposure to pesticides, food dyes, and food packaging all impact your health. We can help you design both your future and your child's future now!
We can help you achieve your health goals in a holistic, non-judgmental approach. Self-empowerment is our focus.
Linda Arpino is a registered dietitian nutritionist (RDN), and has become recognized as a pediatric and adolescent nutrition expert serving on numerous national committees on weight management and medical nutrition therapy. Linda is also an expert on vegetarian or plant-based diets, sports nutrition, and medical conditions such as obesity, gastrointestinal disorders, cancer, diabetes and high cholesterol.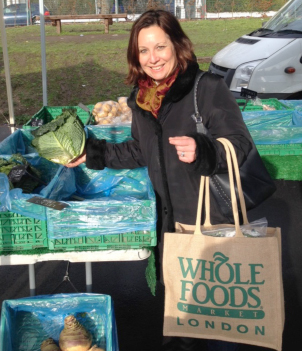 Why choose Life Focus Nutrition Centers?
Founder Linda Arpino, MA, RDN, CDN, FAND is a leader In Nutrition Intervention and is:
New York State and Connecticut Licensed Certified Dietitian-Nutritionist
Providers for many health insurance plans
Office is open Monday – Friday, from 8am to 6pm.
Our nutritionists are registered with the Academy of Nutrition and Dietetics and hold masters degrees in nutrition.
Hundreds of doctors in the tri-state area (NY-CT-NJ) regularly refer their patients to our practice.
Everyone receives personalized one-on-one nutrition counseling according to individualized needs and goals.
Individualized educational information that is on top of the latest nutrition research.
We provide nutrition counseling services for all diet-related medical conditions including:
Overweight/obesity • Diabetes • High blood pressure • High cholesterol or Triglycerides• Celiac disease • Digestive disorders • Pregnancy concerns • Pediatric and Adolescent eating problems • Food allergies/intolerances • Kidney disease • Cancer • Post-operative conditions • Eating disorders
No Medical Conditions, but want to optimize their health and physical performance? Life Focus Nutrition offers sports nutrition coaching, vegetarian guidelines and age appropriate needs.
WE PROMOTE:
Healthy Family Eating Habits
Encouraging Local Procurement of Food
Selecting Unprocessed Foods
Ways to Create Plant Based Meals and Snacks
Environmentally Focused Food Choices Reducing Pollution
WE DISCOURAGE:
Inhumane Methods of Producing Food
Genetically Modified Foods from Pesticide Resistant Seeds with Round Up